In BATZ we have been integrating the concept of SUSTAINABILITY as a common denominator in our product portfolio for years. Between 2006-2008, we were pioneers in Euskadi, improving the environmental impact of our products based on ecodesign methodology. As an example, the evolution of our solutions replacing Steel by plastic.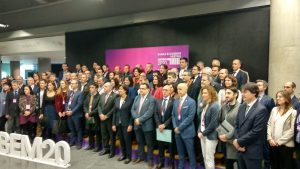 In that sense, we have been selected for the Basque Ecodesign Meeting that takes place from February 26 to 28 in Bilbao and we participate in the AUTOMOTIVE sector session organized by ACICAE and IHOBE with the objective of presenting sharing successful cases of Ecodesign application in the Basque Country during these last 20 years.
This BATZ activity is aligned with the Sustainable Development Goal # 12 of 2030 Agenda, which ensures sustainable consumption and production.